Thank you

Desert Blue Connect would like to thank everyone who attended the CRE summit. Slides from our speakers presentations can be found below.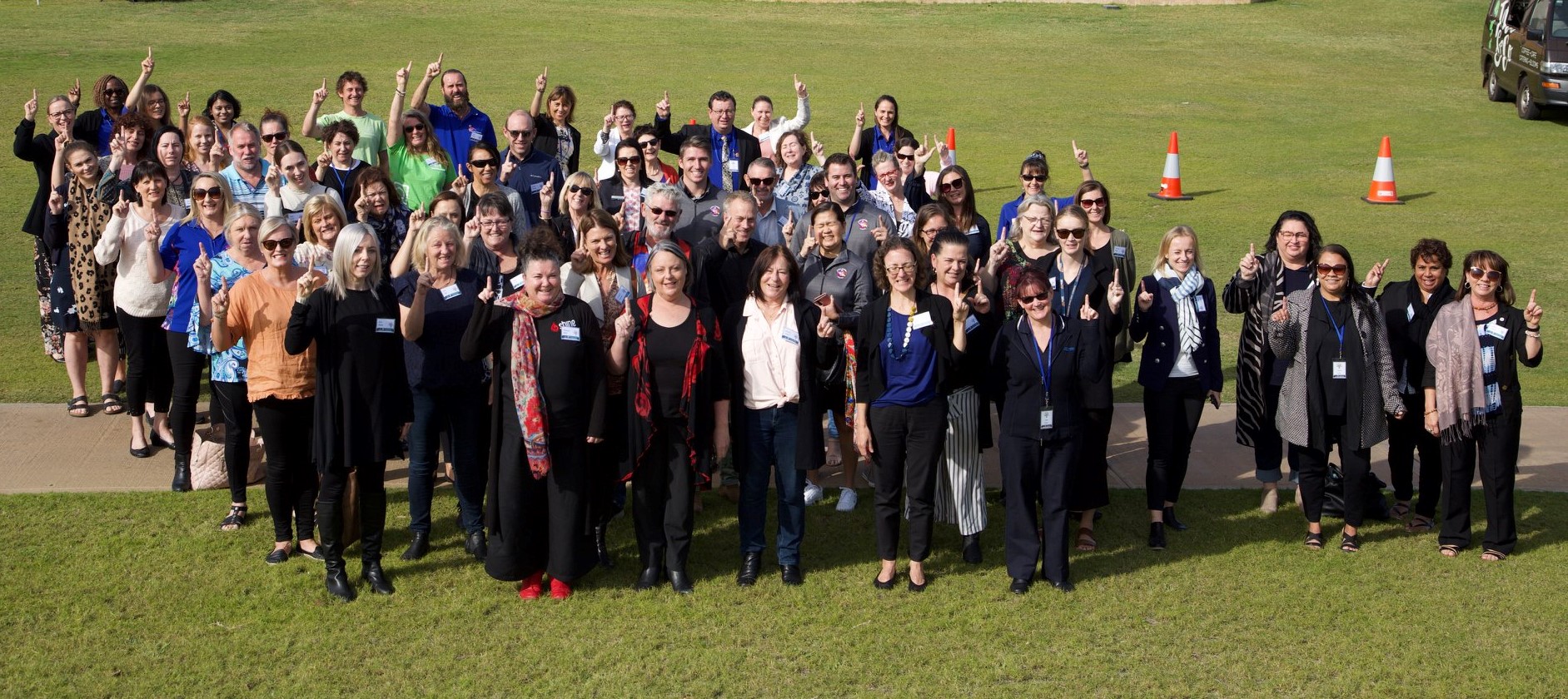 Keynote Address

Dr Ann O'Neill
Dr Ann O'neill is an Our WATCh ambassador who has used her own experience of family violence to selflessly help others to deal with their trauma, stress and changes to their lives. Ann is the founder, and directed Angelhands for more than a decade,  a non-for-profit organisation that provides hope and healing to Western Australian families going through the journey to recovery, after experiencing their own trauma. 
Changing the Picture

Audrey Walker
Audrey gives background and an overview of the 'Changing the Picture' framework by Our WATCh. This resource aims support change and assist the prevention of violence against Aboriginal and Torres Strait Islander women
CRE Level 1 Toolkit Presentation

Monica Puccetti
Monica gives an explenation of what the CRE agreement is and how you and your organisation can be involved. The Level 1 accreditation of the CRE is also launched.
Conversations for Change

Dr Caroline Crossley and A/Prof Monica Moran
The Conversations for Change project is lead by WA Centre for Rural Health and aims to begin community conversations about family violence prevention. Caroline and Monica report on the work already conducted with the project, challenges and limitations and plans moving forward.
Global Roaming Pilbara Foundation

Damian Martin and Brett Warner
Damian and Brett both represent the Global Roaming Pilbara Foundation who work with remote communities through sport to educate and inspire young people. In their presentation they give an overview of the organisation and the work they do. 
Unpacking the Man Box
Paul Zappa
In Paul's CRE summit presentation he discusses the effects that trying to fit in to the 'Man Box' has on men, identifies healthier forms of masculinity and how we can teach and encourage students to demonstrate healthy masculinity.
CRE Summit slides can be found here.
Paul's workshop goes into greater details about the results of the Man Box survey and gives examples of activities to teach young men and boys about healthier forms of masculinity.
Workshop Slides can be found here.
Community Respect & Equality Summit