We would like to welcome Nagle to the Community, Respect and Equality Agreement! Thank you for standing with us to say #ViolenceIsNeverOk. Have a read below of why they decided to sign up, in their own words.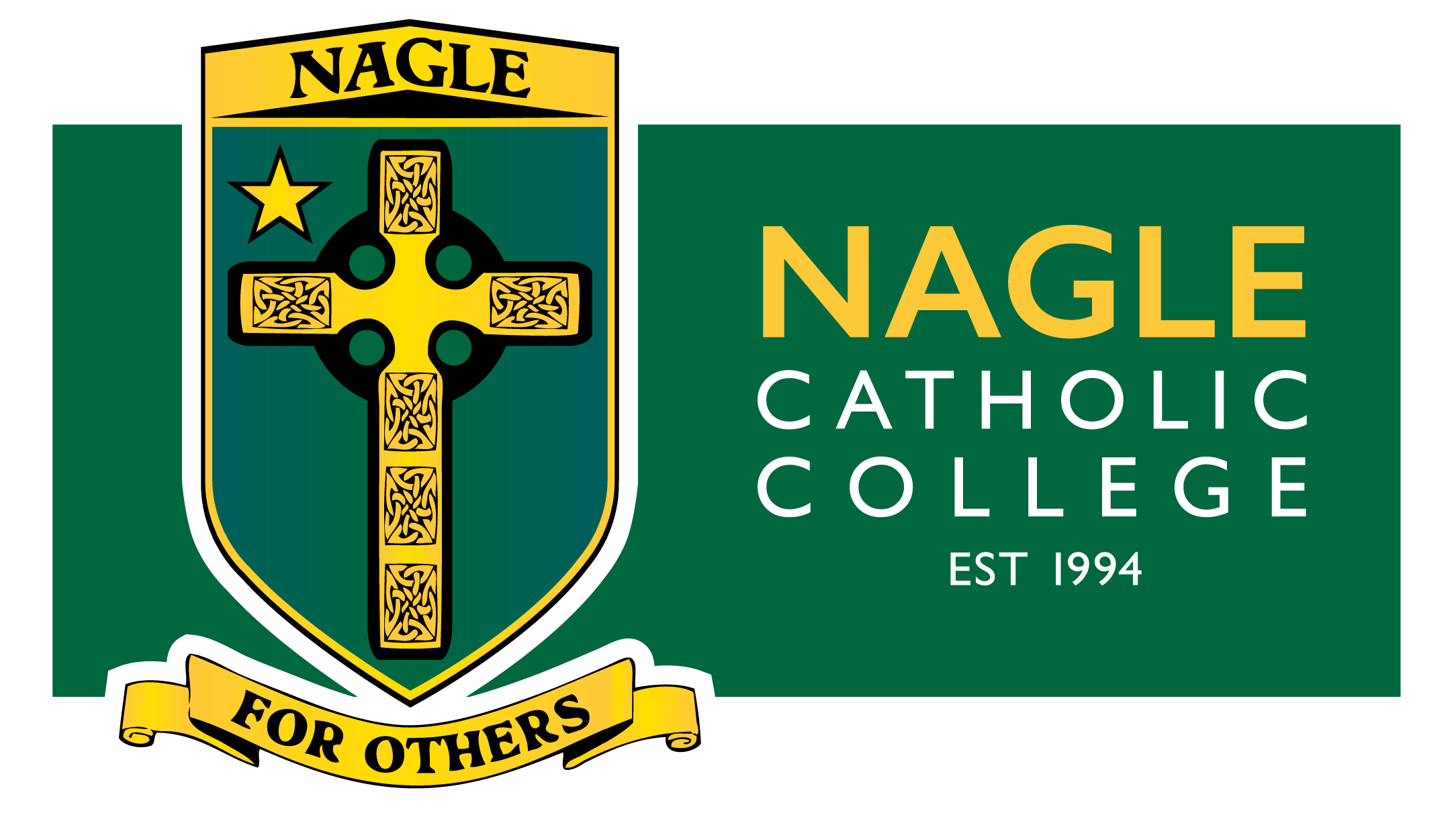 "Nagle is underpinned by our College motto 'For Others', and a partnership with the CRE program aligns with our fundamental ethos of being of service to others. 
"Awareness of violence in the community allows us all to actively address the problem of family violence to help build stronger and safer communities for all.This is particularly important for our young people to allow them to thrive and reach their full potential, along with developing community members who are aware of, and capable of speaking out against, family violence and behaviours that enable violence against women.
We will look to incorporate the CRE program's message, values and codes of behaviour into our whole school environment to ensure we play an active role in preventing family violence in our community."
.
Community, Respect and Equality Fathers' Day Competition
Tell us what being a good dad means to you for your chance to win a $200 voucher from a local business of your choice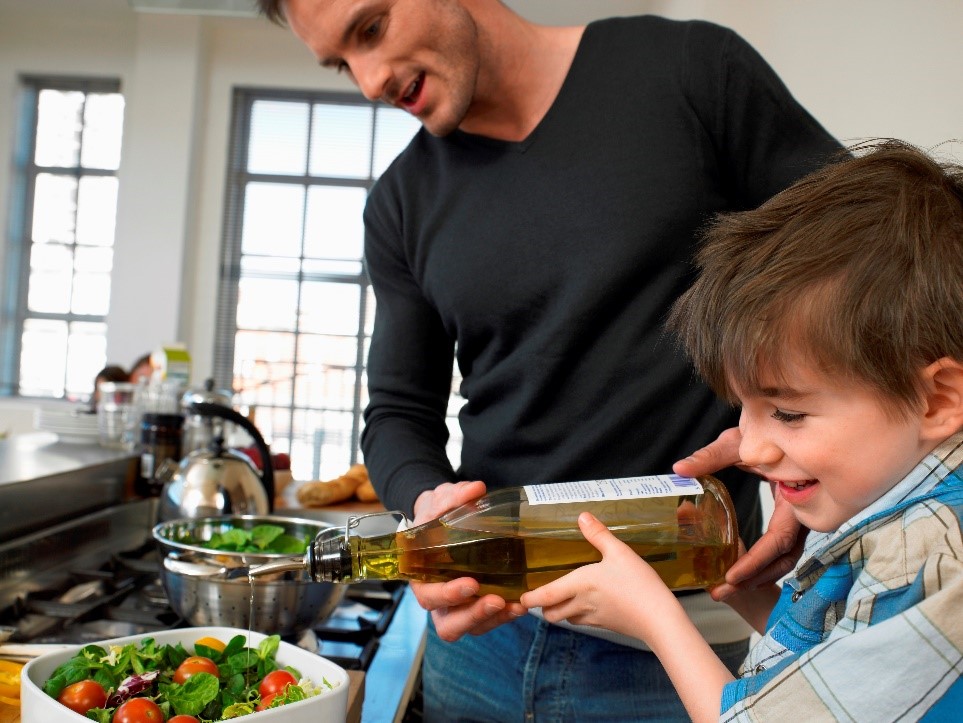 Traditionally, looking after kids was not seen as the role of dads, but these days many men love being involved dads and enjoy sharing family responsibilities such as cooking and cleaning, getting kids ready for school and looking after them when they are sick.
Parents are the most important role models for their kids. We need parents to show their kids how to be respectful, caring and non-violent to toward each other so that they grow to be healthy and respectful adults, contributing to safer communities.
We want men to feel that they can be caring and supportive dads without being judged by outdated ideas of masculinity so we are celebrating dads and father figures this Fathers' Day.
Simply tell us what being a good dad means to you for your chance to win a $200 voucher from a local business of your choice.
To enter:
1. Create an image (original artwork or photo) and a statement describing the image by completing one of the following statements
To me, an important quality of a good dad is…
As a dad, it is important to me that I…
The best thing about my dad is…
2. Post your entry as a comment on one the competition posts on the CRE Facebook page, email it to Margie.robinson@uwa.edu.au or bring your original artwork into WACRH at 167 Fitzgerald Street, Geraldton.
Conditions of Entry:
Entries must comply with the terms of use of the Community, Respect and Equality Facebook. Any images or comments that are irrelevant, disrespectful, offensive, crude, hateful or otherwise not aligned with the terms of use will be removed
Entries must be received by Tuesday 1 September.
Winners will be announced Friday 4th September on the CRE Facebook page.
There is a first prize of a $200 voucher from a local business of your choice and two runners up prizes of a $100 voucher from a local business of your choice
NACC Morning Tea Go Ahead – Despite CRE Week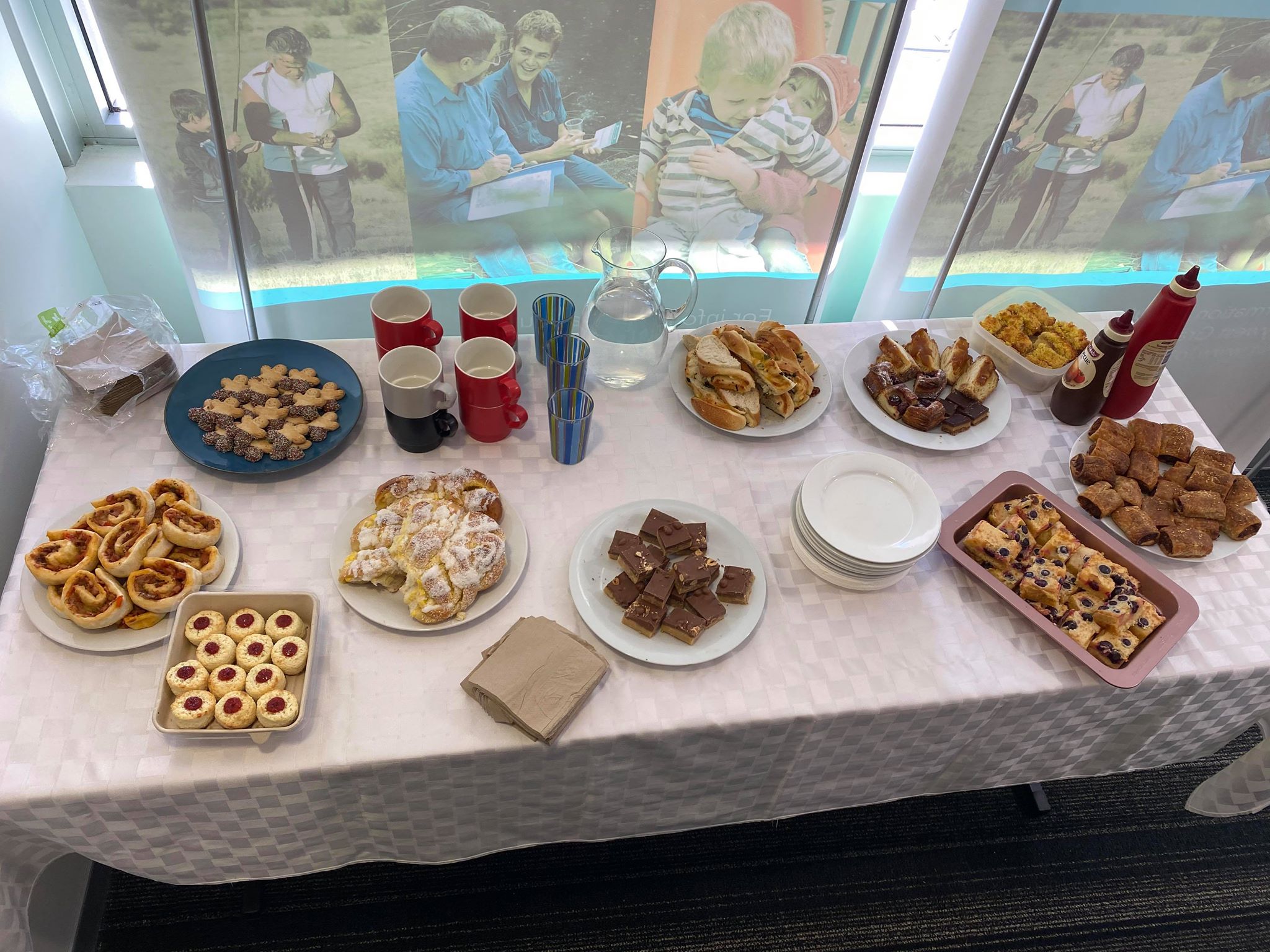 Like many community events that were planned for earlier in the year, CRE Week and the many activities organisations had arranged for this were cancelled. However, we were delighted to hear that NACC, one of our CRE Agreement endorsees, had recently gone ahead with their plans (now that restrictions have eased for us in WA) to host a morning tea.
All staff members wore white to show their commitment to the prevention of family violence and to say that #ViolenceIsNeverOK in our community.
"We pride ourselves on creating a safe workplace where equality, social justice, community collaboration and respect & cultural diversity are values that are upheld with the highest regard.
NACC NRM proudly support Community Respect & Equality and together we will stand up, speak out and work in collaboration for a violence free community."
If your organisation had plans for CRE week, we encourage you, within the capacity of the latest restrictions to continue with these plans, as family violence is something we need to work towards preventing every day and week of the year.
Mid West Ports Harbours Social Change
The Mid West Ports Authority recently featured in the Geraldton Guardian for their efforts in creating a workplace that is safe, equal and respectful for all. Please read below.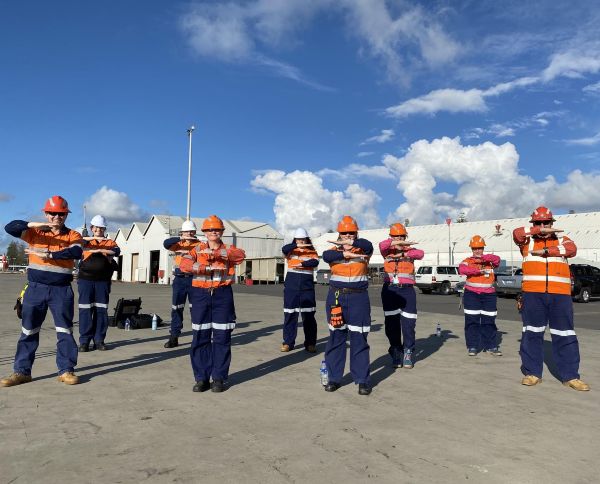 Mid West Ports Authority (MWPA) are proud to be leading by example and demonstrating what workplaces can do to raise awareness of family violence (FV) and work towards its prevention.   read more
The WA Government has launched their new strategy to reduce family and domestic violence. Path to Safety: Western Australia's Strategy to Reduce Family and Domestic Violence 2020 – 2030 sets out a clear whole-of-government and community plan for reducing and responding to this issue over the next decade. The strategy and action plan for 2020-22 can be viewed by clicking on the image. 
The CRE is a primary prevention project that aims to stop family violence before it starts. Partners in Prevention have developed a new resource to assist people to understand the three approaches (Tertiary, Secondary and Primary Prevention) to addressing violence against women and where their work is placed across the continuum. Click on the image to view this resource. 
We are just a phone call away for any of the CRE Agreement businesses and organisations and are always happy to provide support.
If your organisation is meeting seven of the suggested actions and is ready to be signed off on level 1, please make contact and we can find a time to catch up. 
Kind regards,
Bethany Martin