About Community Respect & Equality
Family violence in Geraldton and surrounding communities is a significant problem, it affects the whole community and requires a whole of community response. It is preventable, but there is no quick fix.]
Prevention of family violence is a long term undertaking that requires sustained, unified effort by the individuals and organisations that make up the community into the future.
Based on the Change the Story shared framework, The Community, Respect and Equality Project seeks to make Geraldton a cohesive community where:
Violence in all forms is unacceptable

Organisations are non-discriminatory and gender equitable

Where relationships are equal, healthy and respectful

The prevalence of family violence is reduced
This will be achieved through:
Promotion of non-violent and non-discriminatory attitudes and social norms

Education of what constitutes family violence

Development of safe, inclusive and gender-equitable workplaces, community and sporting organisations

Promotion of healthy and respectful relationships by facilitating learning and awareness opportunities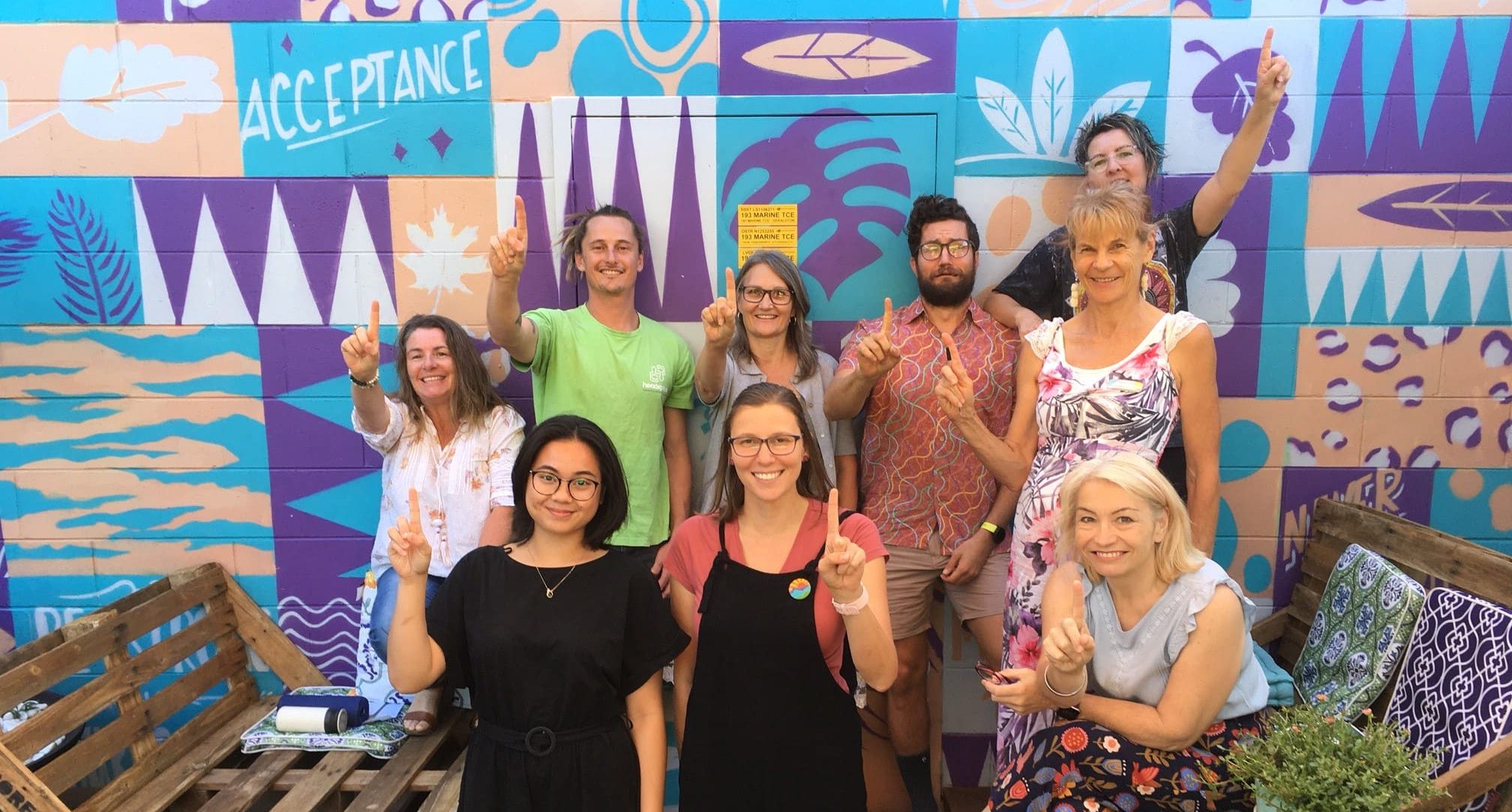 CRE Strategic Action Plan
The Community, Respect & Equality Strategic Action Plan for Family Violence in Geraldton (The Plan) was developed in 2017 to provide a sound evidence based foundation from which the community can start a unified journey to challenging and saying no to violence within a regional context. The plan was developed through participatory and extensive community consultation with multiple stakeholders.
It was officially launched in September 2017 by the Minister for Prevention of Family and Domestic Violence Simone McGurk at the CRE Summit.  This project was funded by the Department of Social Services.
A Reference Group was established in 2016 with key agencies and representative bodies to provide high level community leadership for the CRE initiative and the Plan.  The Reference group continue to meet monthly and lead the implementation of the actions that sit within the Plan.
As of August 2020, the current CRE Reference group organisations or businesses are:- 
City of Greater Geraldton
Department of Communities
Department of Local Government, Sport and Cultural Industries
National Indigenous Australians Agency
Aboriginal Family Law Service
MEEDAC (Midwest Employment and Economic Development Aboriginal Corporation
Headspace Geraldton
Midwest Chamber of Commerce & Industry
Central Regional TAFE
WA Country Health Service
Women Inspiring Better Business
Ngala Mid West-Gascoyne
WA Police Force
Desert Blue Connect Inc.
Western Australian Centre for Rural Health
Mid West Ports Authority
Other organisations who have previously been on the reference group and provided vital support for the project are:
Our WATCh
360 Health and Community
Ruah
Access to Lesuire and Sport
Department of Social Services